Nandia's Copper
by Ned Wolf
There was a time in humankind's future when many civilizations were failing. Inexplicably, it was also a time when a few advanced souls had developed conscious telepathy and teleportation. Nandia and Bernard were two such people. Teleported to the planet Fantibo as delegates of the Galactic Grand Council, their mission is to tame the deadly Saragalla epidemic that rages at the very heart of the city of Geasa.
Investigating clues to the causes of this disease, Nandia and Bernard are shocked to discover that a bitter prejudice endangers the welfare of Geasan youths. A relentless gang of thugs must be eluded and a mysterious power broker unmasked before he can plunder what remains of the city's wealth. Meanwhile, the pair scramble to recover their telepathic and teleporting abilities.
With the aid of a mysterious street busker, Nandia and Bernard set out on a race against time to quell the deadly virus before it renders Geasa a virtual ghost town.
Click on this link to read online or download a sample chapter from Nandia's Copper.
"Nandia's Copper" is Volume One of The Nandia Trilogy. It is followed by "Nandia's Apparition" and "Nandia's Children."
Science Fiction/Fantasy/Visionary Fiction
5×8"
208 pages
Paperback ISBN: 978-0-9675575-4-0
Ebook ISBN: 978-0-9675575-5-7
Also available as an audiobook
Print book and Epub distributed by Ingram
Kindle distributed by Amazon Kindle Direct
Audiobook distributed by Author's Republic
Published by: The Therapeutae Press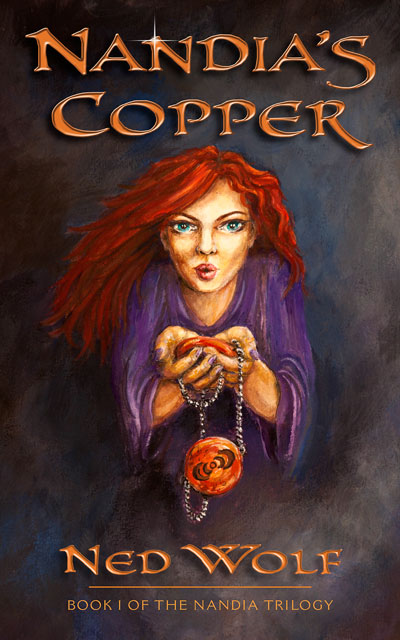 Paperback, ebook and audiobook available to order from your local bookseller or online at:
Indiebound/independent bookseller directory

Audiobook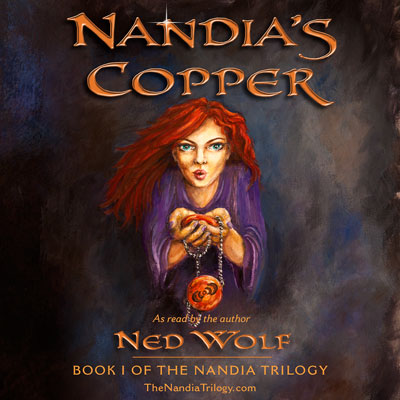 Check out our YouTube channel