Miss Chinn's Extraordinary School for Death Mentors
by Ned Wolf
Throughout the ages, many of the living have been deeply troubled by death. We have been taught to fear dying. Our mythologies and superstitions portray the supposed end of life as fearsome, capricious and monstrous. And yet…it has been said by sages that death is the last great enemy to be overcome.
Throughout the ages, there have walked among us those who willingly have extended their lifetimes. They have remained beyond their allotted span within the web of human incarnations in order to be of assistance to those troubled when passing into the great beyond.
And throughout the ages, there have been institutions to help educate those of us who wish to guide the dying through the process of going home gently, lovingly and playfully. Miss Chinn's Extraordinary School is such a place.
These are the tales of a beloved veteran death mentor who, in his final days of service is assigned to provide a guidebook for initiates wishing to enter their apprenticeships.
"Miss Chinn's Extraordinary School for Death Mentors" is a sequel to The Nandia Trilogy.
Science Fiction/Fantasy/Visionary Fiction
5×8"
216 pages
Paperback ISBN: 978-1-7335406-2-9
Ebook ISBN: 978-1-7335406-3-6
Also available soon as an audiobook
Print book and Epub distributed by Ingram
Kindle distributed by Amazon Kindle Direct
Audiobook distributed by Author's Republic
Published by: The Therapeutae Press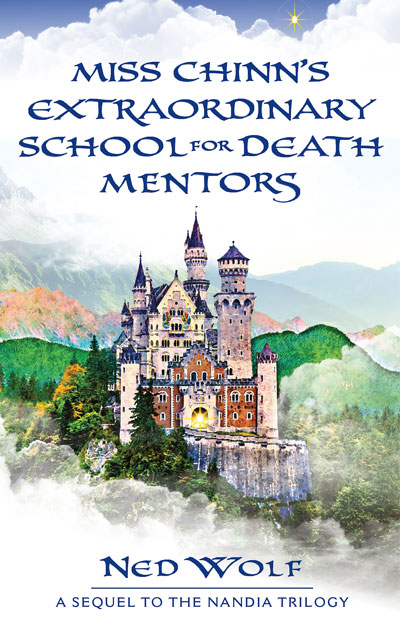 Paperback  available to order from your local bookseller or online at:
Indiebound/independent bookseller directory

Check out our YouTube channel